SOUL OF SYDNEY: soul funk disco boogie afro-beat beyond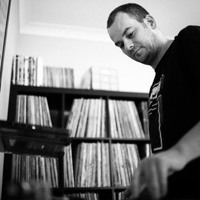 DJ FRENZIE – SOUL OF SYDNEY 2ND EDIT PACK!
Check out these for dope edits! Some hand crafted dance-floor heat thanks to Sydney;s powerhouse party rocker DJ FRENZIE (groovetherapy, 2ser). Some of the rare gems our boy Frenzie has pulled out to play exclusively at the block party jams over the last year.
Listen –> www.soundcloud.com/shan-frenzie-edits/sets/soul-of-sydney-2nd-birthday
Check out more from Frenzie & Groove Therapy Broadcasting every Friday 12pm on 107.3 2SER FM –
Podcasting at www.groovetherapy.com.au
www.facebook.com/groovetherapyradio
About Frenzie:
Frenzie has been around the block more than a few times. He's got well over twenty years of experience behind him, a record collection that will make any deejay envious, and a concrete rep as one of Australia's most trusted party rockers. Taking inspiration from when DJ's used to play for no less than 6 hours straight and transition between styles: Original Soul & Funk 45's – check. Deep…
View original post 286 more words