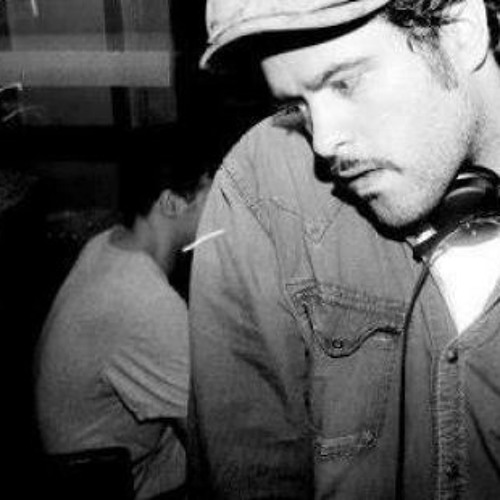 FRIDAY FUNK & DISCO MIX: Marcel Vogel (Lumberjacks in Hell, Intimate Friends, Amsterdam) Live in the Mix in Rotterdam (last 2 hours)
RunTime: 2 Hours
Style: DIsco, Funk, Chicago House, Hip Hop & Sou
DJ: Marcel Vogel (Lumberjacks in Hell, Amsterdam)
Some quality music to close out your work week, our main man Marcel Vogel doing his thing live in the mix in Rotterdam. This is the last 2 hours of a very eclectic mix featuring everything from Soul, Disco, Funk gems some classic Chicao House vibes & even some Funked up Hip Hop & Beat goodness.
Check out this for a tracklisting:
Listen –> www.soundcloud.com/soulofsydney/sos-82-marcel-vogel-midlight
TRACKLIST:
1 – Docs Edit – Ike
2 – ?
3 – War – Galaxy
4 – Stevie Wonder – Do I Do
5 – Donnell Pitman – Love Explosion
6 – Chemise – She Cant Love You
7 – Tom Tom Club – Wordy Rappinghood
8 – Modern Romance – Can you Move
9 – JACKEY BEAVERS-Mr. Bump man
10 – The Brown Brothers – Dont Freak Out
11 – The Jacksons – Living Together
12 – ?
13 – Lil Louis – I called You
14 – Afefe Iku – Mirror Dance
15 – Peven Everett – Take Away My Sunshine
16 – Henrik Schwarz & Kuniyuki- Once Again
17 – Rick Lampe – Say What You Wanna Say
18 – Moodyman – Forevernevermore
19 – Drew Sky – Razzmatazz
20 – ?
21 – Harmony Funk – Cant let You Go
22 – Med – Cant Hold On
23 – Slum Village – Players
24 – Yvette Michelle – Everyday & Every-night
25 – Keni Burke – Risin' To The Top
26 – ?
27 – Freddie Cruger & ADL – Running From Love
28 – Yaw – Where Would You Be
29 – Flying Lotus – Tea Leaf Dancers
30 – Dabrye – Magic Says
31 – Andrew Ashong – Flowers
32 – Bobby Caldwell – What you Wont Do for Love
33 – Jose Feliciano – Light My Fire
34 – Inner Life – Make It Last Forever
Catch Marcel Vogel Playing @ Spirit of House Disco Block Party Special – Sun Sept 29
with local support by STEPHEN ALLKINS (LOVE TATTOO), PHIL TOKE, MICHAEL ZAC, EADIE RAMIA & SOUL OF SYDNEY DJ'S + FRIENDS.
At a fresh in a secret DISCO oasis in Sydney.
Strictly invite only jam, RSVP soulofsydney@gmail.com for updates on the jam.
DISCOUNT TICKETS/INFO: www.soulofsydney.org/blockparty for discount tickets etc
Facebook Event –> www.facebook.com/events/266675866807357/
Your good friends at Our House Sydney & Soul of Sydney proudly present;
Soul of Sydney: 'Disco Boogie Block Party Special' : An afternoon DISCO, FUNK & BOOGIE throw-down paying special tribute to the Disco & Funk era.
Feat. MARCEL VOGEL (Lumberjacks in Hell, Intimate Friends)
+ Local Support by Soul of Sydney DJ's & Friends (TBA)
Music: Strictly Soul, Funk, Disco, 80's Boogie Grooves, Garage, Early House vibes & beyond.
Afternoon Jam – Sunday – Sept 29 – 1pm
Throwing it down in a fresh secret inner-city Oasis (limited to 150 funk heads) RSVP soulofsydney@gmail.com for early bird tickets & info.
We are proud to be hosting a very special afternoon with Amsterdam's infamous underground disco edit maestro & label don Marcel Vogel (Lumberjacks in Hell, Intimate Friends) who heads to Sydney for the first time as part of an Aus tour. Marcel is one of the craftiest disco selectors around, known globally for his creativity effortlessly blending everything from Soul, Funk, Disco, Boogie & Garage vibes into his sets like it aint no thing. always with the freshest rare mixes and edits no one else can get their hands on, his sets mixes are highly regarded, weaving rare and choice cuts flawlessly.
His label 'Lumberjacks in Hell' is a driving force in the new school disco scene, championing old school infections Funk, Disco & Boogie grooves with a stack of the dopest disco edits around, including releases from the likes of; DJ Rahaan, Jamie 3:26,Hugo H.
Marcel's label has put out that much solid disco fire that '5 Magazine' described the label as 'the best Chicago label not physically located in Chicago'… As a DJ he always has the freshest rare selections of remixes, edits and underground releases that no one else gets their hands on for ages, expect an enjoy trip in body music.. taking inspiration from early house pioneers like Ron Hardy.. we can expect a very special set from the man known for his creativity and DJ talent.
More info
www.soulofsydney.org
www.ourhousesydney.com
www.spiritofhouse.com.au
www.soundcloud.com/soulofsydney
Related articles