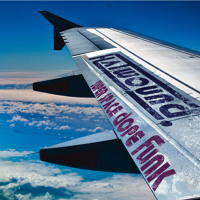 We love it when quality local music! This is an older one but such a gem release from Sydney based outfit Flatwound. Spaced out Disco & House vibes vibes running with through this one.
More About Flatwound: 
Implanted deep within the musical fabric of the cosmos are Flatwound. Comprising of DJ/Producer/Engineer Jack Prest and Composer/Bassist/Engineer CJSoulman their trademark Flatwound sound is sure to provide eargasms and feet spasms across all forms of electronic music.
Having released their debut album, "Super Space Dope Funk" in 2011, Flatwound made waves in the Nu-Disco/House scene getting support from Faze Action, DCUP, All Good Funk Alliance, Ministry Of Sound, Triple J, Ibiza Radio including several Top Ten singles on the Juno download charts. Off the back of the album Flatwound supported LCD Soundsystem, MIA, Nickodemus, Die Antword among others playing at major venus and festivals all around Australia.
Not wanting to be branded with one genre Flatwound have changed direction for the upcoming Couch Invaders album. Collaborating with keyboard virtuoso Sean Mackenzie the album features lush soundscapes, downtempo beats, dark atmospheres and explores Flatwounds Hip hop and Jazz influences
Related articles