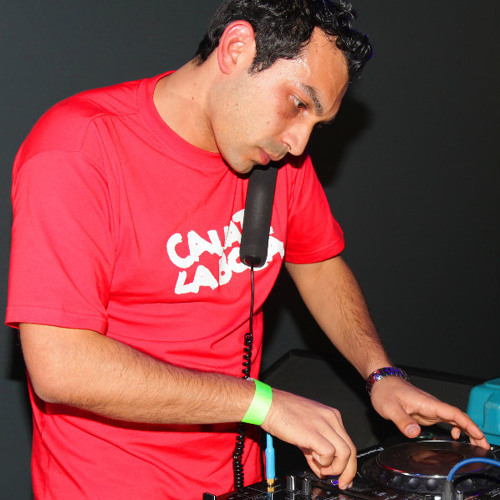 Terry A Live @ Soul of Sydney Block Party (Feb 2013)
Style: Disco, Breaks, Funk,
Run Time; 52 Mins
DJ: Terry A (Soul of Sydney)
This podcast is by our old school friend, the immensely talented local local DJ & wax collector Terry A.
Terry has been doing his thing throwing down the goodness all over Sydney's Deep & Soulful club nights & parties since the late 90's. He is in our opinion one of a hand full of selectors in Sydney who still get that real 'Spirit of House', keeping it true to its early pioneers by seamlessly fusing Disco, Funk, Boogie into house sets like it ain't no thing. He was an instrumental part of the launch of our Spirit of House Block Parties throwing down some very memorable sets at our early parties.
He has been one of the main selectors with Sydney's infamous 'New York House' crew K-Life, regular at legendary High Flyer's Cruises & Parties.
Catch him playing at the upcoming High Flyers Cruise in Spring/ Summer & of course at the Spirit of House Block Parties & Warehouse parties happening very soon.
Catch Terry A playiing at one of our Spirit of House / Soul of Sydney block party very soon.
NEXT SOUL OF SYDNEY BLOCK PARTY:
Marcel Vogel Playing @ Spirit of House Disco Block Party Special – Sunday Sept 29
for us in a fresh in a secret DISCO oasis in Sydney.
Strictly invite only jam, RSVP soulofsydney@gmail.com for updates on the jam.
Check www.soulofsydney.org for info on the jam.
Your good friends at Our House Sydney & Soul of Sydney proudly present;
Soul of Sydney: 'Disco Boogie Block Party Special' : An afternoon DISCO, FUNK & BOOGIE throw-down paying special tribute to the Disco & Funk era.
Feat. MARCEL VOGEL (Lumberjacks in Hell, Intimate Friends)
+ Local Support by Soul of Sydney DJ's & Friends (TBA)
Music: Strictly Soul, Funk, Disco, 80's Boogie Grooves, Garage, Early House vibes & beyond.
Afternoon Jam – Sunday – Sept 29 – 1pm
Throwing it down in a fresh secret inner-city Oasis (limited to 150 funk heads) RSVP soulofsydney@gmail.com for early bird tickets & info.
We are proud to be hosting a very special afternoon with Amsterdam's infamous underground disco edit maestro & label don Marcel Vogel (Lumberjacks in Hell, Intimate Friends) who heads to Sydney for the first time as part of an Aus tour. Marcel is one of the craftiest disco selectors around, known globablly for his creativity effortlessly blending everything from Soul, Funk, Disco, Boogie & Garage vibes into his sets like it aisnt no thing. always with the freshest rare mixes and edits no one else can get their hands on, his sets mixes are highly regarded, weaving rare and choice cuts flawlessly.
His label 'Lumberjacks in Hell' is a driving force in the new school disco scene, championing old school infections Funk, Disco & Boogie grooves with a stack of the dopest disco edits around, including releases from the likes of; DJ Rahaan, Jamie 3:26,Hugo H.
Marcel's label has put out that much solid disco fire that '5 Magazine' described the label as 'the best Chicago label not physically located in Chicago'… As a DJ he always has the freshest rare selections of remixes, edits and underrgoudn releases that no one else gets their hands on for ages, expect an enjoy trip in body music.. taking inspiration from early house pioneers like Ron Hardy.. we can expect a very special set from the man known for his creativity and DJ talent.
More info
www.soulofsydney.org
www.ourhousesydney.com
www.spiritofhouse.com.au
@soulofsydney
Related articles